Delivering shareholder value to our management teams and limited partners is our focus.  Our relationships with partners are a key aspect of our business, and we work hard to be a strong partner in identifying, evaluating and closing investment opportunities.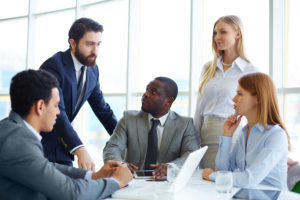 Dedicated operating professionals and experienced executives with exceptional sector expertise give our fund a comprehensive understanding of the complexities involved in each investment – and the value provided by our partners.
Our network of partners – buy-side intermediaries, senior debt lenders, mezzanine lenders and equity co-investors – provides us with a strong foundation to identify opportunities, perform thorough due diligence quickly, and facilitate completed deals on tight time frames.  We do not take these partnerships lightly, and continuously remain committed to working collaboratively and transparently with all parties to maximize the value of the investments we make.